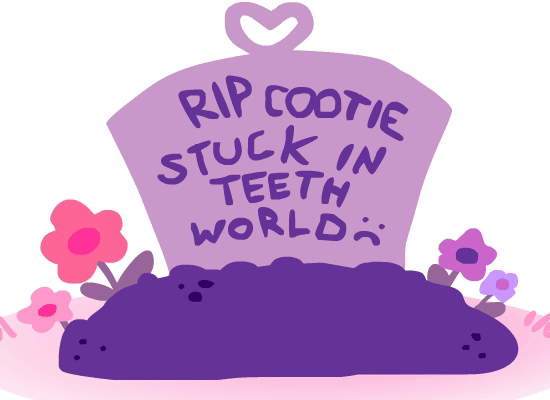 iz she dead? iz she alive? unfortunately, she's actually BREATHING AAAAAAA

HAI!! I AM HOME!! AND NOW I AM FREE 2 COMMIT MORE CHAOS!!
if u were concerned or wondering 4 the past few months "omg where tf iz cootie?" in dis post we gonna x-plain dat!
i've been actually concentrating on finishin big work dat i have been helpin with a couple talented ppl 4 a whole year and i completed da last melons within spring and now they're finally taking off!
brain power iz super toasted but it ain't gonna stahp me from planning multiple cartoons + art + etc iz gunna be posted
TRAILER PARK CATZ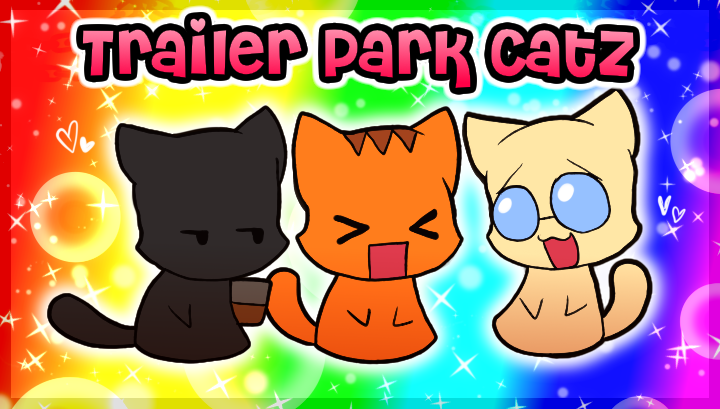 a cat toon dun by mai friend scott and his team of other talents das been hosted on SWEARNET popped out 2 MOAR seasons and i worked on sum of teh episodes such as additional background work n full on episodes! iz 19.99 a yeer and 1.99 per month 2 watch teh episodes, either way, it wuz super fun 2 help him out onnit cuz i always dreemed of reanimating TPB clips with funni animals!
be shore 2 check out scotts other work and da trailer if u haven't yet >:P

PICO TOONS, POSSIBLE COOTIE PATOOTIE BASED CONTENT

special tanks 2 fans all over dis site and other platforms w/da positive feedbackz, fan content and editz das been received of da grassy knoll toon i maed last year or drawing cootie!! (DAS MEHHH)
cuz my main goal iz 4 others to take da episodes i made, make amvs outta it and act liek i dunno nobody AHAHAH
leaf me alone will continue being worked on along with teh silly episodes dat i planned 4 pico and his frondz or other toons ofc
ALTHOUGH!! due 2 teh cootie art das been received, i plan 2 draw moar work, create animations + a possible website 2 showcase da cootie patootie project if otherz r invested innit!

TUTORIALZ + YT EXCLUSIVE STUFF
ever since i got back, i got msgs and dms bout wat programs i use, how i animate, how iz dun and much moar! i've been planning 2 create a vid bout adobe flash trickz or wat i do when i animate on sony vegas + SAI
not only will deez tuts bee up on YT, deres vids exclusive 4 YT 4 berri gud reasons! while mai NG will have mai better quality content such music videos, flash interactive toons and full on episodes, mai youtube will consist of tuts, silly 50 second esc videos and much moar cheesier stuff

ANYTHING ELSE???
i tink das it!! although, i will suggest u 2 flee 4 da hills rn or ur gonna poop ur pants 4 teh possible infected piecez of media 2 come!! tank u so much 4 reading, sticking around and 4 all ur support everybubby! it's always a treat 2 see wat u all make, it motivates meh 2 do stuff everyday!! XOXO ^_^ ♥ ♥ ♥